Yahoo! is a subsidiary of Verizon and is currently the third largest search engine in the world behind Google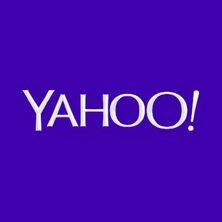 Yahoo! was created march 2nd 1995. The search engine was originally just an interface that sent user queries to a web page index instead of using actual search engine crawlers[2]. Yahoo!'s searchable index was powered by Google until 2004[3]. Yahoo purchased multiple web search services including AlltheWeb and Alta Vista and worked on their own web search crawler called Yahoo Slurp[4]. It was at this time Yahoo! started producing their own search results and selling the results to other companies which ended Yahoo!'s relationship with Google. In 2008 Yahoo! released Yahoo! Search Boss("build your own search service") which allowed web developers to use Yahoo!'s platform to develop custom search engines[5]. In 2010 Yahoo! partnered up with Microsoft to allow Microsoft to take over Yahoo! search functionality and all Yahoo! search ads would be run through Microsoft adCenter[6]. In 2014 Mozilla Firefox signed a deal with Yahoo to be the default search engine of Firefox[7].
Yahoo! Slurp
Edit
Yahoo! Slurp is a web crawler that combs the webs pages for meta tags, links, and text stored in web pages. It even stores full text of web pages on Yahoo! servers. Yahoo slurp runs off of robot.txt commands which allows developers to dictate which pages the Slurp crawler searches and indexes. Slurp is one of the few web crawlers that does dynamic page indexing. This searches pages with rapid data changes every day to have the most accurate information on dynamic data sites. Slurp also uses sites external links to find new sites to crawl.[8]
Yahoo! Search BOSS and YPA
Edit
BOSS lets developers use rule defined search queries with the BOSS API to retrieve web pages, images, news, or spelling results in XML or JSON format. This allows developers to populate their pages with web results without using standard web indexing to get search data. During BOSS's release this is the first time anyone could aggregate data from across the web without being a search company. BOSS opens up web search to 3rd parties, by providing cloud-based search for all imaginable types of data.[9] In March of 2016 Yahoo! closed the BOSS API in favor for YPA(Yahoo! partner ads)[10]. YPA lets developers have the same BOSS API results but the ability to monetize their search results with Yahoo! search ads, by implementing javascript code. Yahoo totes the YPA has 24/7 customer service and is available in all global markets. [11]
Community content is available under
CC-BY-SA
unless otherwise noted.